Northgard's Clan of the Eagle is available on iOS and Android at €2.99/$2.99!
Hræsvelg do not need to occupy a large territory, for they will readily venture outside to gather resources. Their profound knowledge of the terrain and their ability to exploit it to its fullest allows them to survive in the most desolate of areas. They are led by Grif, the sole survivor of a fallen clan.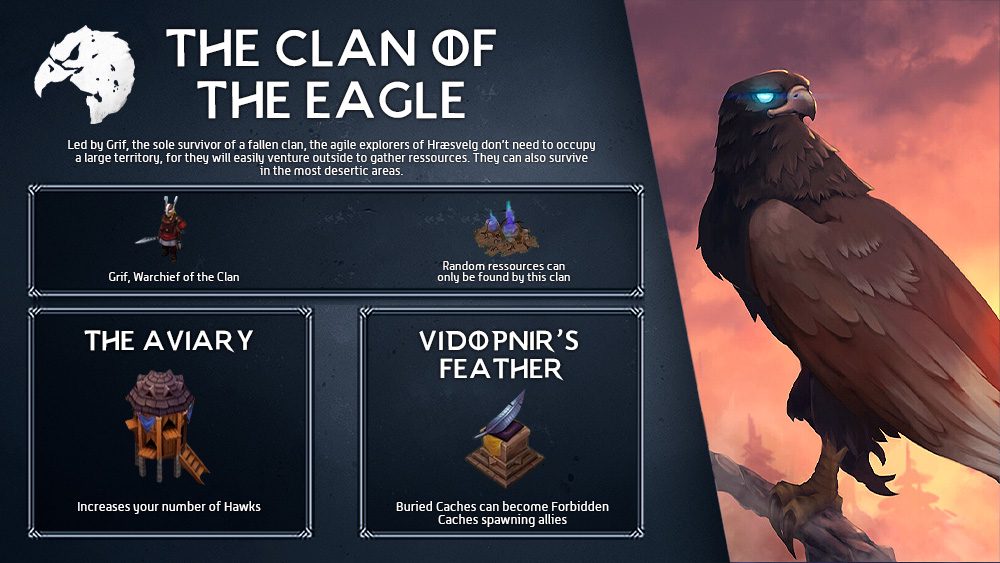 A new war chief: Grif. Orphaned upon the fall of their parent's clan, Grif was adopted at a young age by the followers of Hraesvelg. This demonstration of adaptability made them a perfect leader for the Eagle clan.

New unit mechanic: Falconers can be assigned to Aviaries to explore uncharted lands, releasing Hawks that will gather resources on Boneyards and assist your sentinels

 

New relic: Vidopnir's Feather. Reveals a Forbidden Cache containing great riches and equally great dangers…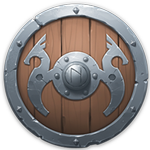 SETTLE. SURVIVE. CONQUER.