After selling over 2 million units on PC and Console, the Vikings of Shiro Games' popular strategy game Northgard have settled on the AppStore at $8.99/€9.99!

Rest assured that we haven't forgotten about Android devices. The Clans will conquer Google Play later this year.


The Snake DLC, Dragon DLC and Kraken DLC are available too at $2.99/€2.99 each. Players will also be able to buy the Scale Bundle at $6.99/€6.99, which includes the Snake, Dragon and Kraken Clans.

Players can expect the Horse DLC, Ox DLC and Lynx DLC on Q3 2021. Each will be sold at $2.99/€2.99, or together in the Fur Bundle at $6.99/€6.99.

To celebrate the release of Northgard on iOS, the Snake DLC is available for free until April 20th. All you have to do is pick it up on the App Store!

Build your settlement on the newly discovered continent of Northgard
Assign your vikings to various jobs (Farmer, Warrior, Sailor, Loremaster…)
Manage your resources carefully and survive harsh winters and vicious foes
Expand and discover new territory with unique strategic opportunities
Achieve different victory conditions (Conquest, Fame, Lore, Trading…)
Explore Northgard and make new friends and foes in story mode
Play with or against other Mobile players with up to 6 players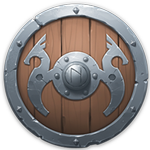 SETTLE. SURVIVE. CONQUER.