Porting a game to another platform is a meticulous task that requires a lot of thought and work. Shiro Games and Playdigious share their approach on adapting Northgard to mobile in a 3-episode long Dev Diary. Get to meet the team and know more about the project!
This episode focuses on the collaboration between Shiro Games, creator of the cult Viking RTS game, and Playdigious, the indie game publisher porting it to mobile. Fomr their first mobile success with Evoland to the genesis of Northgard Mobile, get to know how the project came to be!
EPISODE 2 – CONQUERING THE NORTH
In this episode, we are focusing on the challenges to port a PC game on mobile. From the code language we use, to the most difficult tasks, you'll know evrything about the obstacles we face on the road to victory.


EPISODE 3 – SURVIVING THE WINTER
In this third installment we are focusing on why it's important for us to port wonderful games on mobile and how we are able to achieve it.
After years of tireless explorations, brave Vikings have discovered a new land filled with mystery, danger and riches: NORTHGARD.

The boldest Northmen have set sail to explore and conquer these new shores, bring fame to their Clan and write history through conquest, trading, or devotion to the Gods.

That is, if they can survive the dire Wolves and Undead Warriors roaming the land, befriend or defeat the giants, and survive the harshest winters ever witnessed in the North.


Build your settlement on the newly discovered continent of Northgard
Assign your vikings to various jobs (Farmer, Warrior, Sailor, Loremaster…)
Manage your resources carefully and survive harsh winters and vicious foes
Expand and discover new territory with unique strategic opportunities
Achieve different victory conditions (Conquest, Fame, Lore, Trading…)
Explore Northgard and make new friends and foes in story mode
Play with or against other Mobile players with up to 6 players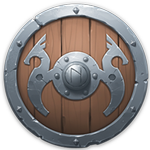 SETTLE. SURVIVE. CONQUER.