Discover or rediscover the full Streets of Rage 4 campaign as a team and play as Axel, Blaze, Adam or their friends to get rid of the new threat menacing Wood Oak City.

Choose your duo wisely and combine you favorite characters' strengths to defeat the syndicate together in story mode!

The multiplayer update is available online for up to two players.


Avid for more challenges? Face-off with your friend and test your best combos across the game's 12 iconic levels in the new Battle Mode. How many hits will you get?


Find out today for free!
Tiptoe your way through a dark and thrilling adventure
Experience your childhood fears inside a haunting vessel and escape its eerie inhabitants
Climb, run and hide through unsettling environments to solve intricate puzzles
Immerse yourself in The Maw through the game's outstanding sound design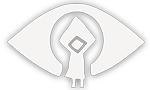 Will you escape your childhood fears?