Montpellier, February 28th: Dead Cells' Boss rush mode and Everyone is here vol.2 free updates are available today on iOS, Android, and Apple Arcade!
Boss Rush mode introduces a whole new alternative game mode. Face up the bosses one after one and discover your favourite foes in a way you never have experienced before: some of them have been enhanced to kick your ass you even more! Watch out for an extra limb, a new healing ability or buddies helping them to kill you …
The island also welcomes new guests from Terraria, Shovel Knight, Hotline Miami, Katana Zero, Slay the Spire and Risk of Rain. Smash your ennemies with your trusty Baseball bat, slay them with your brand new laser glaive or electrify them with your orbs in the Everyone is here vol.2 update!
Discover a new alternative game mode to fight your favourite bosses back to back:
Pass the 4 trials and overcome nervy bosses to earn gold and cells to invest in the forge
Enjoy a well deserved reward for your efforts with 8 new skins, a new weapon, a new skill and a new mutation
Craving for more challenge? Let's see if you survive the enhanced bosses... They are ready to kick your ass.
Set your success in stone with a new customizable statue
Spice up your runs with 6 new Outfits, Weapons and lore rooms based your favorite indie games:
Drop meteors from the sky with Terraria's Starfury heavenly sword,

Shoulder bash monsters and get bouncy with Shovel Knight's King Scepter,

Bash and stun ennemies with Jacket's baseball bat from Hotline Miami,

Throw devastating object with Subject ZERO – you really thought we would just add another Katana?

Draw from Slay the Spire's Diverse Deck to use each of the classes' devastating skills,

Slash all your foes with Risk of Rain's devastating Laser Glaive.
New mobile daily leaderboards exclusively on Apple Arcade: Test your skills against players all over the world!
All mobile DLCs and free updates included: The Bad Seed, Fatal Falls and The Queen and The Sea are waiting for you!
Roguevania: The progressive exploration of an interconnected world, with the replayability of a rogue-lite and the adrenaline pumping threat of permadeath
Frantic and Dynamic 2D Action: Learn your enemies' patterns to stay alive, or prepare to be sent back to your cell before you can say "baguette"
Nonlinear Progression: Unlock new levels with every death, opt for the path that suits your current build, your playstyle or just your mood. Surely, the ramparts can't be as bad the sewers, right?
Play at your own pace: Will you explore every nook and cranny of the castle, or rush to the end?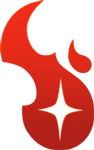 Kill. Die. Learn. Repeat.