Experience your favorite action-platformer's nervous pace within the classic gothic atmosphere of KONAMI's historic license. A portal to a terrifying castle has suddenly appeared on the island and an imposing warrior named Richter asks you to help him defeat the great evil that haunts him.
Join him on this new quest through Dracula's Castle, wield classic weapons against iconic foes, and defeat The Ruler of Darkness in Dead Cell's biggest DLC ever!
Return to Castlevania is available now on iOS and Android at €7.99/$7.99 and included as an update for Apple Arcade subscribers.
Advance through a new storyline and overcome the Ruler of Darkness alongside Alucard and Richter Belmont

Explore every corner of Dracula's Castle and its outskirts: make your way through dark halls and gothic rooms filled with haunted armors and werewolves

Go fangs to fangs with three new bosses: measure your skills against Dracula and Death in epic battles,

Try out new weapons: unlock 14 classic Castlevania weapons such as the Vampire Killer or the Holy Water to defeat creatures of the night,

Collect 20 new outfits: dress up as Simon, Richter, Alucard, or even Dracula himself!

Get nostalgic with an alternative soundtrack: access 51 of the original Castlevania tunes. Rediscover hits such as Simon's theme reimagined in the style of Dead Cells.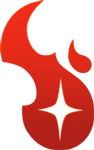 Kill. Die. Learn. Repeat.