Montpellier, January 24th: French indie games publisher Playdigious is very pleased to announce that the mobile version of Dead Cells has reached the 5 million mark of units sold since its release in 2019, not counting trial or subscription.
Initially developed by Motion Twin, Dead Cells released on PC/Console back in 2017 and is now developed by Evil Empire. Playdigious (a company of Nasdaq First North listed Fragbite Group) teamed up with Motion Twin and Evil Empire to port and publish the game on mobile in 2019.
Three years after the initial mobile release on iOS, Playdigious is now reporting 5 million units sold for Dead Cells on mobile, independently of trial versions or subscriptions on Apple Arcade or Google Play Pass.
Motion Twin's roguelike action platformer won numerous awards, such as The Game Award for "Best Action Game" in 2018 and the Pégase for Best mobile game in 2020. Play as a failed alchemic experiment and explore the sprawling, ever-changing castle to find out what happened on this gloomy island…! That is, assuming you're able to fight your way past its keepers.
This great news will not be the last you will hear about Dead Cells in 2023, with nice updates to come and lots of content! Stay tuned.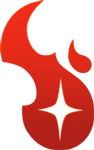 Kill. Die. Learn. Repeat.