The Break the Bank free update introduces a new way of using the gold you bravely earned through your run : you can now invest it to unlock new weapons and mutations.

However, everything comes with a price and you'll have to risk your savings to get strong yet tricky effects! Enter the bank to take a loan out for gold and face off against your enemies to pay it back before the end. But be careful: they are after your money and have the claws to get it! Will you be blessed by the Midas touch and manage to pull off your heist?

But that's not all: Dead Cells now suits a wider range of needs with the Breaking Barriers accessibility update! All types of players can now edit the games's graphics and features to enjoy Dead Cells on a whole new level.

Last but not least, Enter the Panchaku adds several balancing updates with damage buffs and nifty new weapon interactions: you'll be able to deal more damage with your trusted Gilded Yumi, or stun enemies with the bullets you parried with the Cudgel. The Queen and the Sea handhook afficionados will also pull their attacks way faster!"
— Break the bank —
Enter the flashy chest to discover a new gold-plated biome

Face three new money-hungry enemies: watch out, they're coming for your gold…
Learn new skills with 3 gold-based weapons: between the gold digger, the dagger of cupidity or the money shooter, which one will make you rich?
Get your weight's worth in gold with 3 new gold-based mutations
— Breaking Barriers —
Tailor the game to your needs with accessibility features
–Enter the Panchaku–
This balancing update includes several damage buffs and weapon interactions: you should give the Cudgel a new test run…
New mobile daily leaderboards exclusively on Apple Arcade: Test your skills against players all over the world!
All mobile DLCs and free updates included: The Bad Seed, Fatal Falls and The Queen and The Sea are waiting for you!
Roguevania: The progressive exploration of an interconnected world, with the replayability of a rogue-lite and the adrenaline pumping threat of permadeath
Frantic and Dynamic 2D Action: Learn your enemies' patterns to stay alive, or prepare to be sent back to your cell before you can say "baguette"
Nonlinear Progression: Unlock new levels with every death, opt for the path that suits your current build, your playstyle or just your mood. Surely, the ramparts can't be as bad the sewers, right?
Play at your own pace: Will you explore every nook and cranny of the castle, or rush to the end?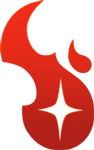 Kill. Die. Learn. Repeat.