European indie games publisher Playdigious SAS (who were recently acquired by Fragbite Group AB), and Bilibili, the iconic brand and a leading video community for young generations in China, are very pleased to annouce that the mobile version of Dead Cells has sold over 2 million paid units in the six months since its release in China in February 2021.

Dead Cells is a rogue-lite action-platformer developed by Motion Twin and first released on PC on May 10th 2017. The game won numerous awards, such as The Game Award for "Best Action Game" in 2018. Dead Cells was ported and published on Mobile by Playdigious, while Bilibili Game acquired the exclusive distribution rights on mobile in mainland China.
Motion Twin's roguelike action platformer won numerous awards, such as The Game Award for "Best Action Game" in 2018 and the Pégase for Best mobile game in 2020. Play as a failed alchemic experiment and explore the sprawling, ever-changing castle to find out what happened on this gloomy island…! That is, assuming you're able to fight your way past its keepers.
This great news will not Alongside this good news, Playdigious' group company FragBite Group AB just got publicly traded on Nasdaq First North, under ticket name FRAG with ISIN SE0015949334, a mova that would enable Playdigious to grow further in the field of console-like paid games on mobile.be the last you will hear about Dead Cells in 2023, with nice updates to come and lots of content! Stay tuned.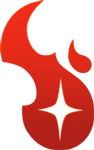 Kill. Die. Learn. Repeat.