Not only that, but the long awaited and requested Custom Mode will also be available for free on September 21st!
The Fatal Falls DLC gives players a new and alternative mid-game route for those who are tired of the Slumbering Sanctuary or want to get away from the crowds in Stilt Village.
New biomes to visit – Get some fresh air at the Fractured Shrines, splash around at the Undying Shores and take a picture at the Mausoleum
New monsters to welcome you – The Cold Blooded Guardians and their friends would love to teach you about their culture. … Wait, aren't those relatives of yours in the Undying Shores…?
New weapons to pack for your trip – lil' Serenade is perfect for breaking the ice with the locals, although the Snake Fangs would make for a great souvenir…
New boss to face – The Scarecrow is very proud of his gardening skills and won't hesitate to show off
Adjust the game to your liking with Custom Mode!
With Custom Mode, you can limit your items, mutations and outfits, add starter items, adjust the timer settings, etc. Update your game now, get the Customization Rune at the Ramparts and you're good to go!
Custom Mode is not compatible with Auto-Hit Mode.
This free update also adds a brand new biome, 8 new weapons and items, 9 new monsters and more!
New mobile daily leaderboards exclusively on Apple Arcade: Test your skills against players all over the world!
All mobile DLCs and free updates included: The Bad Seed, Fatal Falls and The Queen and The Sea are waiting for you!
Roguevania: The progressive exploration of an interconnected world, with the replayability of a rogue-lite and the adrenaline pumping threat of permadeath
Frantic and Dynamic 2D Action: Learn your enemies' patterns to stay alive, or prepare to be sent back to your cell before you can say "baguette"
Nonlinear Progression: Unlock new levels with every death, opt for the path that suits your current build, your playstyle or just your mood. Surely, the ramparts can't be as bad the sewers, right?
Play at your own pace: Will you explore every nook and cranny of the castle, or rush to the end?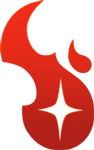 Kill. Die. Learn. Repeat.